Home
WhoWeAre
MonthlyCalendar
PhotoGallery
RaceReports
RelatedSites
Sponsors
TriCity Triathletes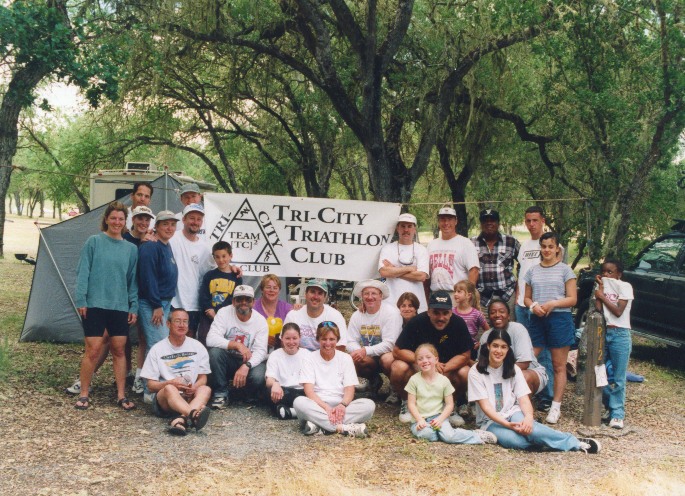 Wildflower 98
We are a group of triathletes based out of the TriCity (Fremont, Newark, Union City) area in California. The members vary in levels from beginning triathletes who started with the Tri-For-Fun and Danskin triathlons as their first events to more experienced triathletes who compete in olympic through Ironman distance races.

Although we are a triathlon club, we have a number of single event members.

A lot of beginning marathoners join the club because of our marathon training during the off season. We start the training in October and gradually increase the running mileage to prepare for the Napa Valley Marathon in March of the following year.

Cyclists like to join us on our longer rides. Our club has 12+ members who will be competing in an Ironman distance triathlons in 1999. There will be a number of 60-100+ mile rides scheduled in 1999 to prepare for the event.

Swimmers like to join us for our swim workouts at Newark Memorial High during February through December on Mondays and Thursdays . We also do regular open water swim workouts at Shadow Cliffs park in Pleasanton during April through September.